Along with other operating systems, Windows 10 may get an error. If the number of errors exceeds the limit, and your PC starts to work slowly, there is sense to get everything back to the original settings. You do not have to reinstall Windows, you can do a hard reset windows 10 laptop.
Windows 10 Hard reset
Return to the starting position:
"Start" – "Settings".
"Update and security".
"Recovery".
There are two functions: "Reset this PC" and "Advanced startup". We are interested in first. You do not need a bootable media to hard reset windows 10 laptop, because the necessary files are stored in a special section, which has the size of 500 MB.
Click "Start". You will see a window for choice: keep my files (applications and settings are removed, the user files are stored) and remove everything (erased all data). Choose the first one.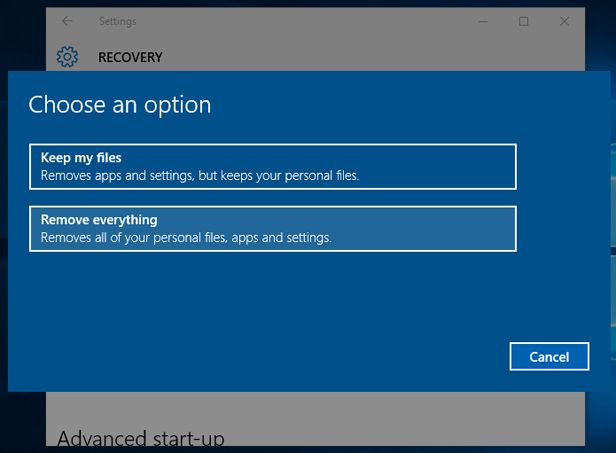 After complete the preparation you will see the list of programs, which will be removed. If you do not mind, then click "Next".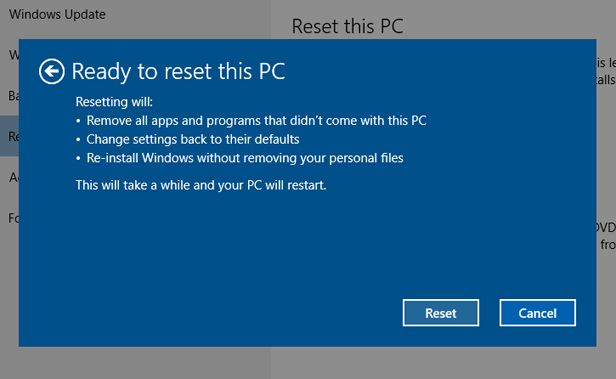 The next window is dedicated to consequences. Read everything carefully, and if you agree, click on "Reset".
After that it goes to reboot the PC. You will have a system with your files, but without any extra utilities.
What to do if laptop does not turn on ?
In the case when the system is not loaded, I recommend to use the bootable media with the distribution Windows 10.
Mount the disk / USB flash drive.
Put the boot from the Boot Menu or BIOS.
Click on the "Restore".
Click "Troubleshoot".
Click "Reset this PC".
Hard reset windows 10 laptop to factory settings
Laptops have a special feature that allows you to quickly make a hard reset windows 10 laptop and return it to original state.
Depending on the manufacturer, methods of hard reset windows 10 laptop may be different:
a) ASUS: Press F9 when the computer starts until the recovery screen.
b) HP: Press F11 until the Recovery Manager.
a) Acer: Alt + F10. The password is six zeros.
g) Samsung: F4 at startup.
However, before you press the buttons above, you need to disable "Quick Start" in the BIOS. Enter the BIOS, select the tab «Boot», option «Boot Booster», select the value «Disabled», save and exit BIOS.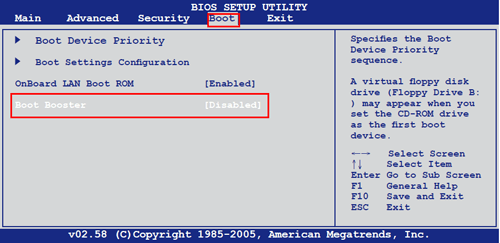 Or another option – turn on your laptop, and then restart it. Next, you need to press the desired key, and the process of hard reset windows 10 laptop should start.
Read another very interesting article about alternative energy of the Sun, water and air.