After a few months of active use of smartphone on Android platform, you can get unpleasant problems. Applications running slowly, the keyboard does not print the text and so on. It is even possible that you cannot turn on your smartphone. What you need to do?
Why do you need hard reset Moto E LTE? Causes.
Most likely two reasons for hard reset Moto E LTE:
Infection by viruses.
A lot of files on your smartphone.
Older versions of Windows has a function to reinstall the system, re-upload from the installation disk. But on Android you do not even need any drives and external installers – all you have to do a hard reset Moto E LTE.
Option 1: Hard reset Moto E LTE
If your Android device is slow, but you can still turn it on, then go to Settings and click Backup and reset. Select Factory data reset.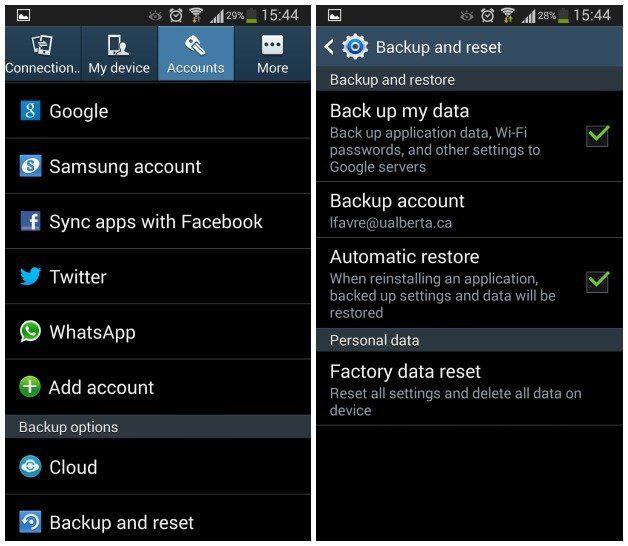 There will be a warning that all data will be deleted from the internal memory. This is a reminder that if you have any important files or documents and you do not want to lose them – you need to copy all the data to the external memory card or in the cloud. Google Drive, for example.
In the process you need to connect smartphone to the charger. The process has started, and then everything will happen by itself. After a hard reset Moto E LTE and reinstall you will be prompted to log into Google services.
After checking the user name and password will automatically download and install all the apps from Google Play. Depending on your internet speed application installation process will take a long or short time.
Option 2: Hard reset Moto E LTE
If the system is so sick that almost does not respond to touch or does not turn on at all, then you can hard reset Moto E LTE with the help of physical buttons.
Turn off the smartphone, and simultaneously press the Power button and one of the volume control buttons (usually "Down"). Next, from the menu select «wipe data factory reset» and click «yes – delete all user data».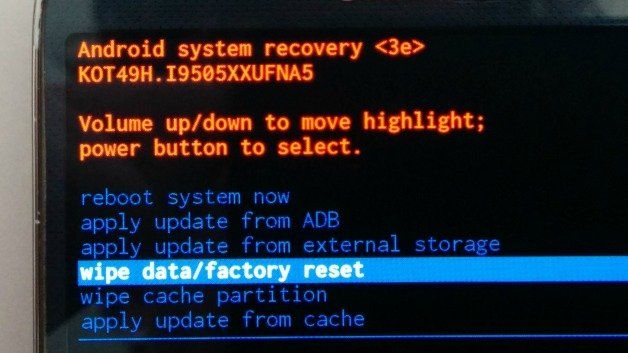 Wait until the process hard reset Moto E LTE is finished.
Read another very interesting article about alternative energy of the Sun, water and air.