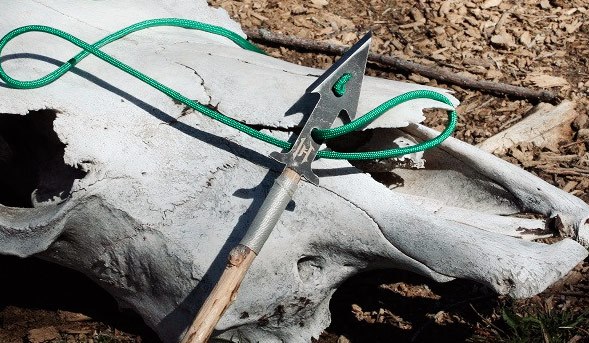 The American company Iron Hammer Corporation, which manufactures components for various firearms and has experience in the production of axes, knives, and so on. N., Has launched a separate brand Iron Hammer Forge (IHF). Under this brand is planned to combine the release of various tools. The first product was the multitude called Fisher Spear Wilderness Survival Tool, which is designed directly as a multi-purpose tool for survival in the field.
Tool IHF Fisher Spear, having a one-sided sharpening, can be used as a spear, a knife, a component of the trap provides various methods of attachment, as well as due to the relatively small size, the weight of 40 grams and a special form a sheath can be worn on the neck.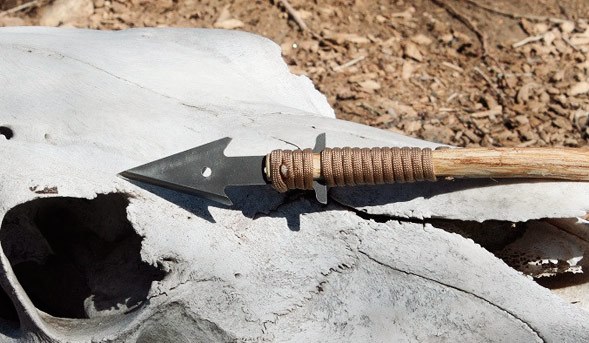 Polished tool Fisher Spear Wilderness Survival Tool is made from a single piece of carbon steel in 1095, the total length is slightly more than 141 mm, the maximum width of 30 mm, thickness 3.2 mm. The length of the cutting edge is not less than 51 mm. Tool handle constitutes comes bundled coil of 550th Parachute cord.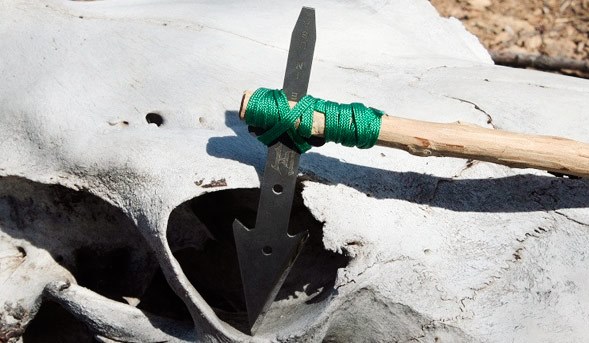 New tool Fisher Spear Wilderness Survival Tool is available in two trim levels, as in the base case (a tool sheath Parachute cord) and an extended version with three tools in the kit. Today, the company is already taking pre-orders, shipping the first batch is scheduled for the end of April. The cost of the order of 45 and 115 dollars respectively.
Source: IronHammerForge
Read another very interesting article about alternative energy of the Sun, water and air.