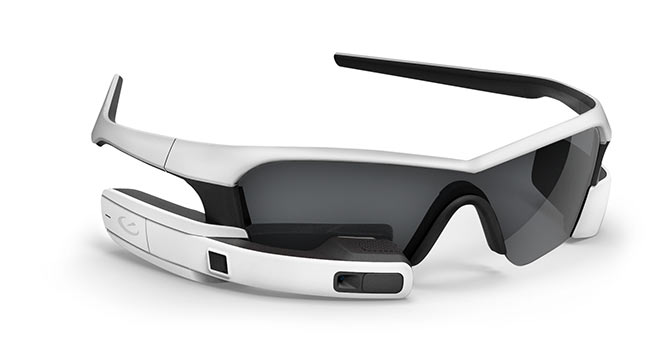 In a wearable computer Google has a very real competitor in the face of the company and its product Recon Recon Jet. Accessory is positioned as a head-up display, and there are several variants of it. For example, there is a model for skiers around the world that has spread in the amount of 50 thousand pieces, and it is an order of magnitude of the Google Glass.
Perhaps because of the specialization in Recon Jet and there were no problems with the law, because the characteristics of it is not much different from the solutions on Google, as in some ways even superior. Moreover, the project has received investment support from the unit Intel Capital, which is expensive. In fact, Intel has entered into a struggle for market wearable computers.
It should be noted that the Recon has been slow to its target and Recon Jet is the result of five years of painstaking work. The project was so interesting that even got some support for Apple, according to VentureBeat , citing the words of CEO Dan Eizenhardta (Dan Eisenhardt), for mentioning the successful campaign with the glasses in retail stores carried the creator of iPhone.
Recon Jet is a compact device in the form of points weighs just 28 grams and has a built-in 2-core processor with a frequency of 1 GHz, as well as modules Wi-Fi, ANT +, Bluetooth, GPS, HD-camera and HD-display. Rich in gadget set of sensors: accelerometer, gyroscope, altimeter (height sensor), magnetometer (electronic compass) and a thermometer. Price accessory – $ 600 (about 4900 USD). By the way, at the beginning of next year Recon intends to release its second-generation wearable computer.
Read another very interesting article about alternative energy of the Sun, water and air.