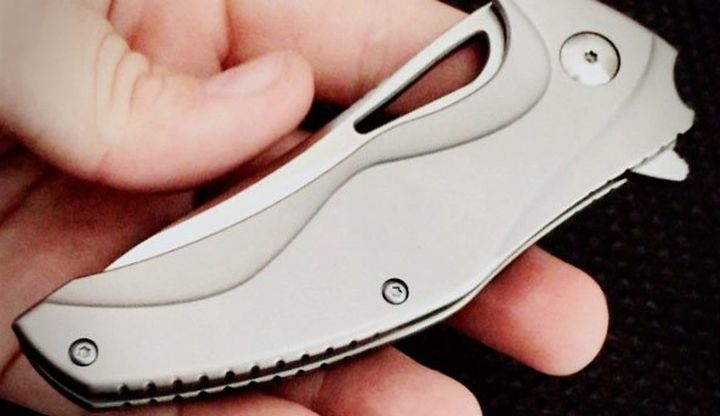 By the end of April a custom knife brand Brous Blades reception opened pre-orders for the new model is a folding knife every day. This new knife should become the flagship of the season, under the trade name The Exo. Let's take a closer look at the functionality of the knife Brous Blades Exo.
Knife Brous Blades Exo is available in five versions, each other versions differ only coated blade and the handle of the knife.
Features of the knife Brous Blades Exo
Blade folding knife Exo, which has a characteristic curved shape Brous Blades. The form is made of tool steel D2. The hardness of steel is declared within 58-61 HRC. The handle of the knife constitutes the two have formed a smooth lining of the titanium alloy 6AL4V. Knife handles are complemented skeletal liner of stainless steel.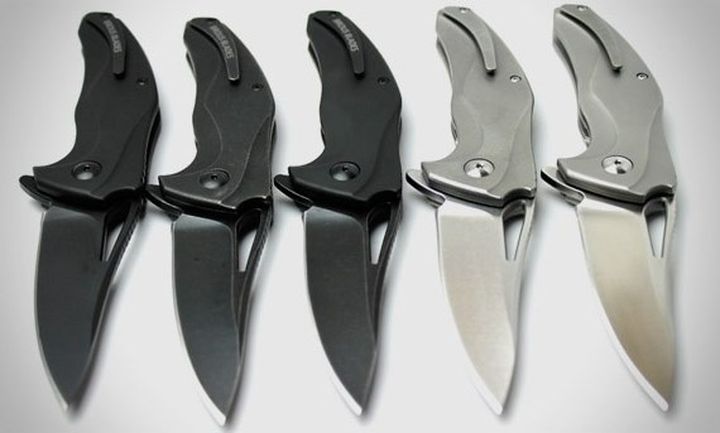 In the expanded form of the knife Brous Blades Exo equals 203 mm in length. The full length of the blade is almost 89 mm. The thickness at the butt of about 4.8 mm. The length of the handle 114 mm, thickness of just over 14 mm. To remove the blade provides the flipper and the characteristic hole for the thumb. Fixed blade lock type Liner-Lock.
Conclusion of the Brous Blades Exo
The knives series of Brous Blades Exo have a good ability to perform his job. Because the used in the knife steel is very high material level. While only available on request, depending on the model. The price of knives will range from 440 to 480 US dollars.
Source: BrousBlades
Read another very interesting article about alternative energy of the Sun, water and air.