Owners of mobile devices are often the targets of attack by malicious users who want to take over someone else's property, such as a smartphone. Now users will be able to protect themselves from illegal actions by … cover for smartphone. However, this feature is available only until the owners of some models of iPhone.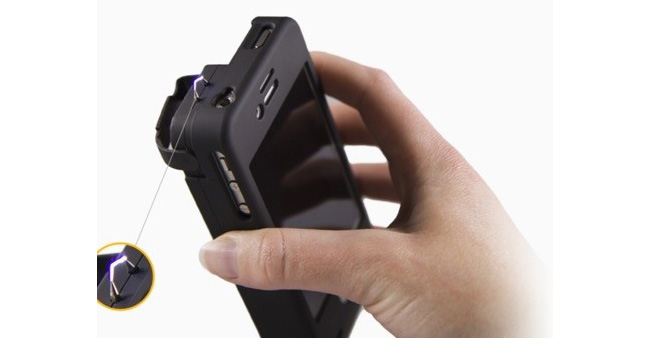 Developers cover Yellow Jacket equipped with its built-in taser. He is able to issue the discharge voltage of 650 thousand volts. According to the developers, the effectiveness of such solutions is high, as is often the smartphone is already in hand. Thus, there is no need to look for it in your pocket or bag, and you can immediately repel the attack. To protect the user from accidental self-destruction discharge, provides a protective cover, which is shifted to the side and gives access to the electrodes.
Also, before using the stun gun to activate the safety switch. The device is equipped with its own battery. If necessary, it can be used to recharge the battery of the smartphone. Since the cover comprises additional components, it is already too large thickness – about 1 inch (about 25.4 mm).
Case Yellow Jacket can be used in conjunction with smart phones iPhone 4/4S. The model for the iPhone 5 should be on the market soon. Price of the device is $ 140.
Read another very interesting article about alternative energy of the Sun, water and air.