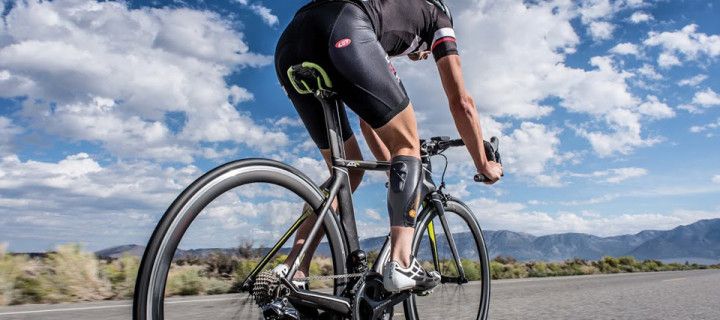 When you perform a variety of exercises, your body produces lactic acid, which level is the most accurate way to measure your performance during your workout. Until now you could only check your blood lactate levels. However, the sensor BSXinsight, who collected a decent amount ($ 121.897) on Kickstarter, created to provide you with information just by scanning the blood vessels. The device is suitable for runners, swimmers and by bike. With BSXinsight, you can simultaneously monitor the heart rate, cadence, pace, calories burned and your lactate threshold.
Slim hardware slot is located inside the elastic strap, which must be secured to the back of the lower leg so that the sensor firmly against your skin. The technology is designed to optically read the level of blood oxygenation (saturation of its oxygen), and calculate the level of lactate. There are other devices that use a similar idea to its calculations, in the first place is HealBe GoBe – calorie counter. BSXinsight equipped with ARM-microcontroller, an accelerometer, 3-axis gyro, LED color display and waterproof shell. Claimed battery life – 12 hours of standby time – up to 3 weeks. A significant disadvantage is that the device must necessarily be synchronized with a clock-wise, on which the data will be displayed throughout the workout.
Recharge and synchronize the device will need to be using a desktop docking station that connects to the PC, but it also can be connected via Bluetooth 4.0 to your smartphone. The device is available today. Available in three models: Running («Running»), Cycling ("bicycle") and Multisport («Multisport"). The cost is $ 299.99, $ 369.99 and $ 419.99 respectively.
Source: Engadget
Read another very interesting article about alternative energy of the Sun, water and air.