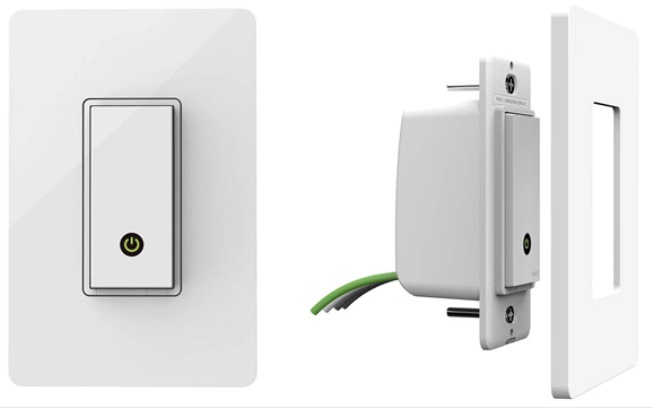 Belkin has presented some time ago some fancy home automation solutions and actually presented to the system WeMo a pretty round thing. In the system there is a separate power adapter that is connected to wireless internet and the home network, but also a motion sensor so that automatically turns off the light when you enter the room. At CES, Belkin has then promised that they will soon bring a light switch on the market, so you can easily control its lighting via Wi-Fi.
This promise Belkin has now complied and brought the WeMo LightSwitch on the market. So far, the whole thing seems to be available only for the U.S. market, but it is certainly also a planned expansion to Europe. Once you have replaced its existing light switch, you can easily control either by a switch or even simply from anywhere via app its lamps. This is what an iOS and also a corresponding Android app available.
In addition, the app has a few smart features. So you can for example enter the city in which you live and the light is then based on the sunrise and sunset time on or turned off. In addition, of course you can also set it to the light to be switched on every day at a certain time. And web service automation IFTTT supports WeMo system, so you automatically after certain actions can have its lights on or off. Exciting story that I hopefully can test times. A video installation Belkin explains the way how easy the installation is. If you have already had something to do with wiring, this should really go pretty easy. Who wants to test the previous WeMo switch times, this is set with the motion controller for just under 80 €.
Read another very interesting article about alternative energy of the Sun, water and air.