Alcatel OneTouch WatchNa market has another rival Apple Watch, which may be of interest to users and owners of Android smartphones apple devices. OneTouch Watch – smartwatch from the company Alcatel, which support on iOS 7 and Android 4.3 or higher.
Design – Alcatel OneTouch Watch
The gadget is sold in a stylish round case and in comparison with Apple Watch, LG Watch Urbane, Moto 360, Samsung Galaxy Gear and other smart-clock has, as promised, much lower price – $ 199.
OneTouch Watch running the operating system created by engineers Alcatel. The presence of the inactive element in the bottom of the dial makes them look like Moto 360, recall that in the smart Motorola hours for the inactive segment of the display is the ambient light sensor.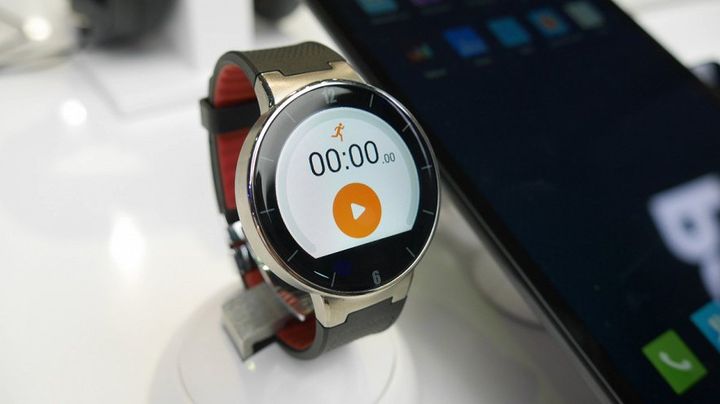 OneTouch Watch has in their arsenal stepper heart and rate meter. Among the most relevant features of the software smart-hours Alcatel, display information about incoming calls and messages, control music playback, and camera control of heart rate, calories burned, distance traveled, intelligent alarm, activated the appropriate amount of time in the most comfortable sleep phase.
The basis of the chip taken OneTouch Watch ST Micro ST429. The battery capacity of 210 mAh, which is enough for 5 days of continuous operation. Watches can be recharged by connecting to USB-port, the connector is integrated into the end of the strap Smart hours.
And finally – Alcatel OneTouch Watch
OneTouch Watch is protected against dust and moisture according to the standard IP67. Size-wise the clock is 1.22 inches, and a depth of 10.5 mm. Hours are sold in several colors and have in their kit a number of different design of the dial.
Source: 91mobiles
Read another very interesting article about alternative energy of the Sun, water and air.