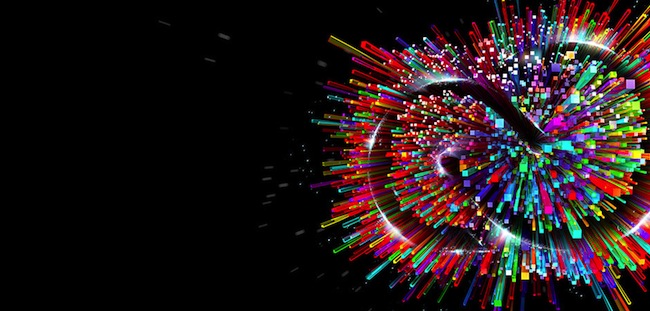 Enough time has passed since Adobe introduced its vision of the future and launched Creative Cloud , combining cloud storage, additional services and subscriptions to license their programs. Not so long ago, Creative Cloud is now available to subscribers of Russia. It is time to understand – what he represents.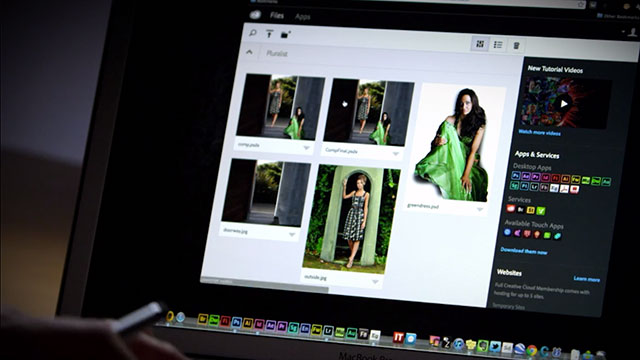 The first mistake made by many, this comparison with conventional Creative Cloud cloud storage (from Dropbox to BitCasa). Yes, the CC with a subscription you get 20 gigabytes (for individual users) or 100 GB (for subscribers) to store your files in the cloud, but the possibility of CC goes on. Too many are just happy to synchronize settings and extensions of Adobe between different devices. But Creative Cloud goes further, offering web hosting from Business Catalyst, the creation of applications and magazines for iPad using Digital Publishing Suite Single Edition, font access TypeKit, service publishing works Behance and more. So far, not all of these services are available in Russian, but Adobe is actively working and promised to fix this in the coming weeks.
Cloud services are good, but of course, the main advantage of CC – this application from Adobe. It's no secret that the Creative Suite programs are virtually the de facto standard in many industries. Also no secret that the rich functionality they possess a considerable price, forcing some to make a deal with his conscience and the freedom to take risks, using a pirated version.
With the release of Creative Cloud, price has become more affordable. Now you just get all Creative Suite software on a subscription, so you can first of all, do not pay at once and much, secondly, always get the latest version of Adobe products without paying for upgrades. If you do not need all the programs, you may be limited to one application.
The prices are extremely reasonable : a full suite of CC costs 1500 rubles a month if you pay once a year, or 2,200 rubles, if you prefer not to pay "in advance". One application will cost you 599 rubles a month. There are discounts for students, teachers and users of previous versions of Adobe CS. Also there are advanced plans for companies. In general, we have to admit that the price was much more affordable. It is difficult to imagine a professional in the design, not earning $ 50 a month on their instruments.
It works all too easy. Need to register Creative Cloud, pay for a subscription (or take the opportunity to trial access) and install a special application. It takes just a few minutes. After installation, you have to log in to your account Creative Cloud and use the tool.
The most desired is in the Apps. It is there that you can install locally all the programs that you need Creative Suite. All programs are installed on your computer (for some reason, some believe that the new program from Adobe – are all web-applications, it is not) and work even in the absence of the internet (by the way, is another misconception that the program Creative Cloud without online connection is not work). The installation process is automated to a single click, the main thing – to resist and not to install all applications at once.
In the same application, you can update the program, because it is CC users have access to the latest versions of programs with great features ( we wrote about the news Lightroom 5 ), use Behance (service worthy of a separate post), working with fonts in TypeKit and manage your files in the cloud (when this feature will work in Russia).
The initiative with Adobe Creative Cloud can be treated differently, I saw some positive reviews, and the people who were unhappy with something. We have to admit one thing: convenience and simplicity of the new solutions have grown substantially, and the price – has declined, and this is the right path for the company. By the way, if you have any questions about Creative Cloud – post them in the comments and we will get back to Adobe and know the answers.
Read another very interesting article about alternative energy of the Sun, water and air.