Pollution of the seas and oceans technological and household waste is underestimated by many. But this is an extremely important and complex problem. According to the UNESCO, in 2006 alone, for every square mile of the ocean had 46,000 pieces of plastic waste. Every year, because of the plastic trash killed millions of seabirds and hundreds of thousands of marine mammals. And it is only then that one can estimate – because the ecosystem of the seas and oceans has not been well studied. To draw attention to this problem, the company decided to release the Adidas shoes 2015 made of fish caught in the ocean of garbage.
In this project, the company has joined forces with Parley for the Oceans, an organization that deals with the study of human impact on the oceans.
Great idea from the new Adidas shoes 2015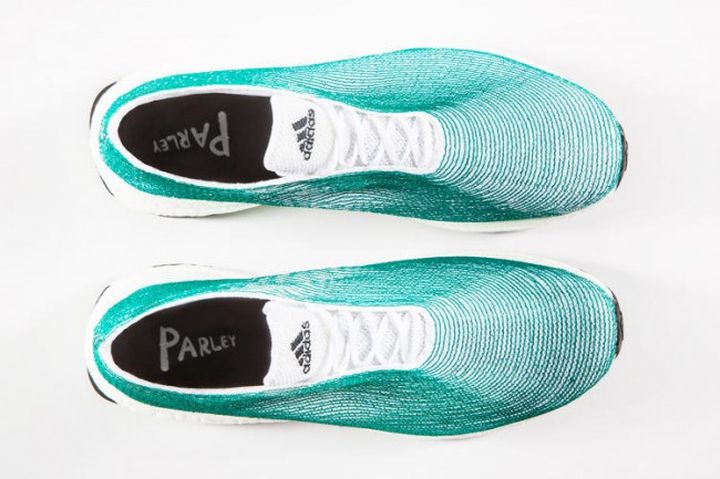 Experts of the organization drew attention to another problem – a huge number of deep-poaching networks, because of which die every year hundreds of thousands of sea creatures. Over the 110 days spent off the coast of West Africa, were caught hundreds of thousands of such networks, a material that also went on to create the shoe.
The result of joint work of the organizations was the manufacture of cute sneakers – shoes created from recycled plastic and other synthetic waste caught in the ocean.
"We are very proud to work with Parley for the Oceans, an organization that draws attention to the problem of the oceans. Adidas shoes 2015 has long been a leader in the field of sustainable development, but this partnership has enabled us to open up new opportunities to create innovative materials and products for our athletes. We invite everyone to join us to clean the ocean "- said in a press release from Adidas.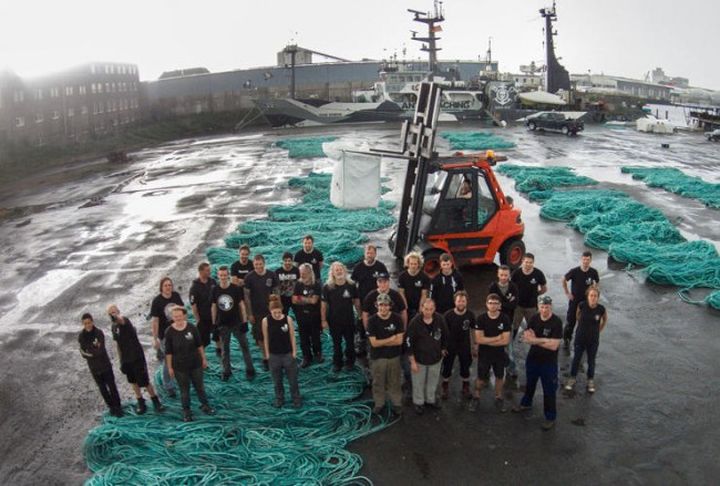 The photo shows the concept of sneakers that can not get to the stores of the company in its present form, but something is definitely planned. In particular, in addition to sneakers, the company plans to distribute and shopping bags made of the same material, the waste from the ocean. The lineup of sports footwear company Adidas shoes 2015  and Parley for the Oceans will present later this year.
Source: cnet
Read another very interesting article about alternative energy of the Sun, water and air.