Smartphones and tablets based on Android support USB OTG (or On-the-Go), through which it is possible to connect peripheral devices.
You can use the special application USB OTG Checker to check if your smartphone or tablet feature USB OTG. If the device has successfully completed testing for connecting peripherals then you need a special cable or adapter. Some manufacturers of smartphones add cable to the kit, while others save money and do not put it in a box. In the second case, you may have to buy an adapter.
External media
The most obvious use of USB OTG is connection of external media (USB flash drive or hard drive). Keep in mind that smartphones and tablets are usually only recognize the media with the file system FAT32. Some manufacturers already produce stick with two ports – standard USB and "Smartphone-Tablet" Micro USB.
Mouse or Keyboard
Smartphones with USB OTG support the wired keyboard and mouse with a Bluetooth-module (including double where to use both manipulators need only one transmitter).
Printer
Most printers with USB-port support printing from smartphones and tablets. For this you need to enable the mode camera or drive on your smartphone (depending on the requirements of the printer). New models of printers support the wireless delivery of files to print.
Speaker
If you want to play loud sound from your smartphone, you can power it from the speaker with USB-cable. The sound is supposed to be good – usually these speakers give up to 4 watts.
Gamepad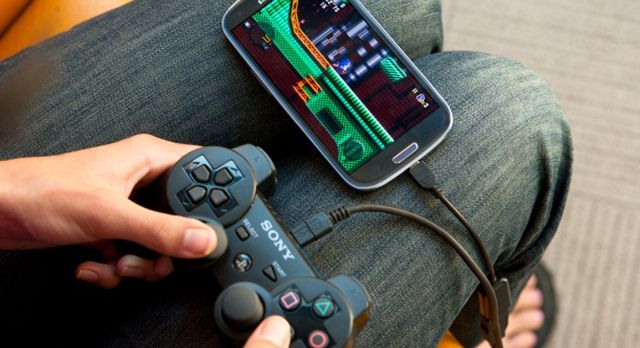 On the market there are many wireless controllers for Android-powered devices. But if your smartphone does not support wireless controllers then you can try to connect to USB OTG port wired. Controllers on the Xbox 360 work without problems on most devices, while joysticks on PlayStation require root-access. Also keep in mind that not all games have control function of gamepad.
USB-lamp or fan
You can connect the flashlight and a fan to USB port. However, be aware that they consume a lot of power, so the battery runs out quickly.
Modem for mobile internet
On the market is still sold tablets without cellular. The only way to have Internet is to connect 3G-modem. Unfortunately, not all modems are compatible with tablets.
USB-hub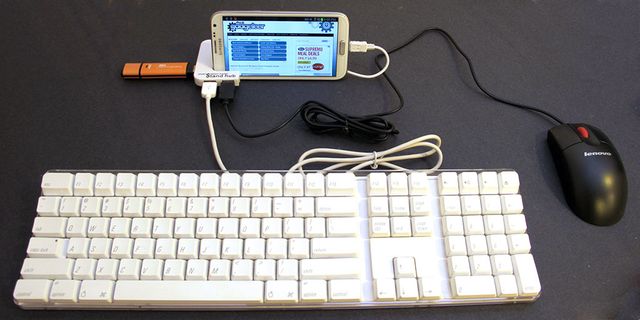 If you need to connect to your phone several peripheral devices (eg USB flash drive, keyboard, mouse and modem), then you will have to use USB-hub. Note that you need a hub with an active power.
Read another very interesting article about alternative energy of the Sun, water and air.