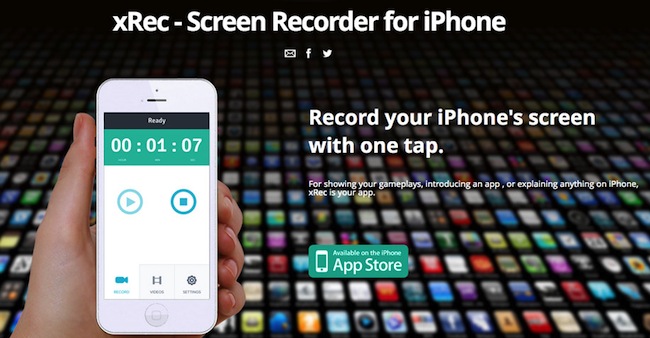 To this day, if you wanted to record everything that happens on the screen of your iPhone, it is necessary either to jailbreak and install special tweaks or use different applications to mirror the image on the Mac with the subsequent capture of the screen. Now the solution is quite high-quality recording still pictures with the iPhone appeared, and it is called xRec.
The program is available in the App Store, and offers a simple and elegant way to capture the visual information from the screen. By clicking on the record button, you can run any application or game, and everything that happens on the screen will be recorded in a file format MOV. The capture can be performed both in portrait and landscape orientation.
Of course, API Apple does not allow for all the things that can be done with the jailbreak. For example, because it is impossible to capture audio directly from iOS are recording from a microphone. Therefore, in the record does not suggest you make a loud sound.
Recorded files can either be saved in Camera Roll, or poison in the mail or download Dropbox. The application works on modern iPhone, but if you try to run it on older phones such as the iPhone 4, there is a very noticeable slowdown in the recording process.
In addition, the program is not optimized for iOS 7 , so the beta version of the new operating system, it just does not write anything. Also, the application is only available for the iPhone, and if you try to record from the iPad with pixel doubling, nothing good will come of this idea will not work: will be recorded only part of the screen. In general, if you want all of the above – you can safely install xRec from the App Store on this link . We independently tested the application and confirm that about any fake question.
Read another very interesting article about alternative energy of the Sun, water and air.