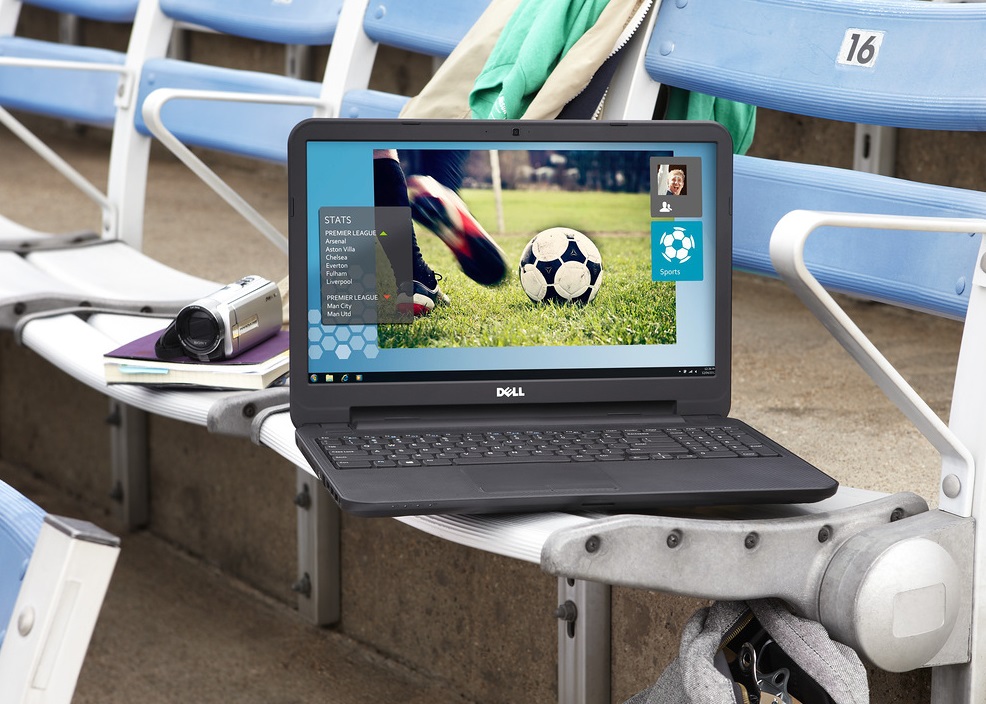 Dell is beginning to supply an updated line of laptops Inspiron, intended for pupils and students. The models are based on Intel Core 4th generation (Haswell). Users are invited to a wide range of configurations to choose those features and functions that meet their needs, whether it's study, work or entertainment media.
Dell Inspiron family of notebooks based on the latest Intel Core processors represented by two entry-level models – Inspiron 3537 and Inspiron 3737, as well as two models of the advanced level – Inspiron 5537 and Inspiron 5737. In each category, provided the model laptops with screen sizes of 15 or 17 inches and a resolution of Full HD.
Updated Dell Inspiron line offers a wide selection of options and configurations. So, besides the possibility to set different processors, for models with 15-inch (Inspiron 5537 and Inspiron 3537) is also possible to install a discrete graphics card AMD Venus Pro (HD8850) with an additional 2 GB of GDDR5 memory and touch screen covered with a heavy-duty glass Gorilla Glass. 17-inch laptop (Inspiron 5737 and Inspiron 3737) can be equipped with a graphics core AMD Venus XT (HD8870) with 2 GB of memory GDDR5. All models are available in more efficient discrete graphics card AMD Sun XT (HD8670) or built-in integrated graphics processor Intel.
Thanks to the architecture of the Intel Haswell, uniting on a single chip processor, the graphics engine and the overall cache memory, the new Dell Inspiron laptops are more convenient to use. GPU performance, increased 2-fold compared to the Intel Core previous generation, paving the way for the use of more high-end graphics applications, even without the use of discrete adapters, and provides a comfortable work on modern operating systems. DDR3L RAM clocked at 1600 MHz allows for additional growth in productivity, and reduced power consumption (up to 50% when watching video and up to 40% when working with office applications) – prolong battery life for mobile computers (up to 8 hours and 25 minutes, depending on configuration).
Multimedia features a series of new Dell Inspiron laptops are complemented by a new sound processor MaxxAudio, which allows you to get a superior sound over headphones, and when using the built-in laptop speakers. The new models are equipped with conventional and hybrid hard drives with a maximum capacity of 1 TB.
The updated models come with the operating system Microsoft Windows 8 64-bit (with the ability to roll back to Windows 7 64-bit) or Ubuntu.
Read another very interesting article about alternative energy of the Sun, water and air.