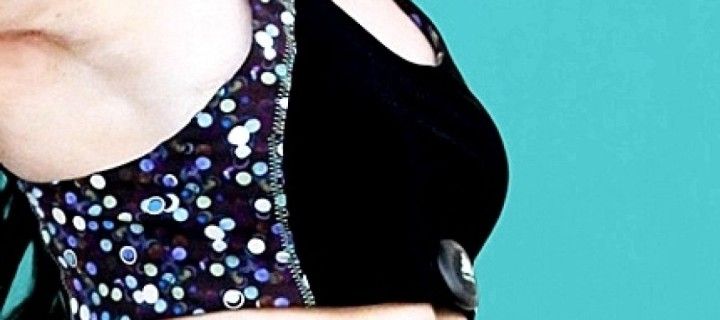 A good song at the right pace can be a huge motivation for runners. It helps sports fans to be constantly on their toes and focus on the music, adapting to the tempo.
Those who listen to the player during the run, you know that bad melody can bring down the whole mood for training. On this interesting principle is built smart bra Keep Beat bra. He developed a student of the University of Northumbria Victoria Soverbay. Bra monitors your heart rate and rhythm of the music being played changes, if your heart rate is too fast or, conversely, very slow.
The bra may measure either pulse through conductive tissue in which perspiration will not accumulate or bacteria. The data is then transmitted to the smartphone that can be put in a special pocket, located in the back of the bra between the shoulder blades runner. It is very convenient for those who do not have pockets in sports pants.
Interesting smart bra is not a commercial product, but Soverbay clarifies that she is in talks with a major sports company about the implementation of its project to life.
Read another very interesting article about alternative energy of the Sun, water and air.