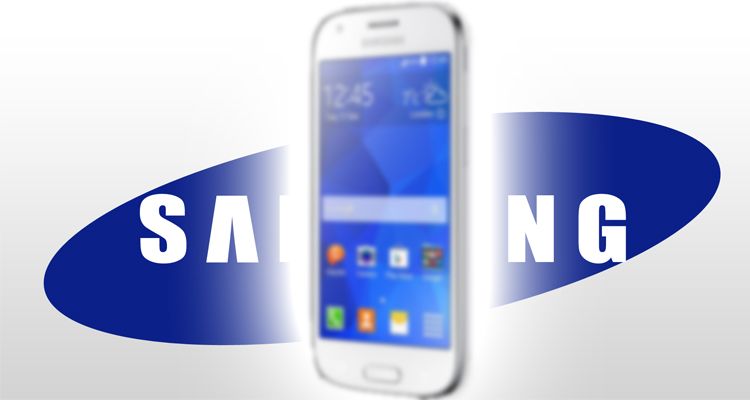 Samsung is a leader in the global market; its share currently stands at about 33%. The closest competitor is Apple with a market share of 13%. To maintain and strengthen GFXBench their positions Samsung, in addition to the flagship new smartphone, the device produces middle and lower classes. Yes, budgetary new smartphone do not give as much profit as flagship Galaxy S5 and Galaxy Note 4, but they help Samsung to cover most of the market, even though it is not always the right solution.
For example, Sony has recently experienced problems with the mobile unit, and therefore do not set a goal to cover as much of the market, and get the most profit. However, Samsung – not Sony, and therefore we are still a long time will see the release of a large number of budget devices, one of which is the future of the smartphone Samsung – SM-J100F.
In GFXBench was seen new smartphone from the Korean giant
In GFXBench was seen previously unknown new smartphone SM-J100F from Samsung. This device is quite primitive and unable to compete even with devices in the medium price range. The smartphone will come with a version of Android 4.4.4, which is a bit upset, because you want finally to developers promptly delivers the latest version of Android in its new device. The screen will get 800 x 480 resolution and a diagonal of 4.8 inches, which is a bit strange, pixel density of 194ppi (hello, 2007). Your device includes a quad-core processor Marvell PXA1908 clocked at 1.2 GHz, video card Vivante GC7000UL. SM-J100F also has stand by OpenGL ES 3.0, which is quite decent for a budget device.
The new smartphoneis equipped with one gigabyte of RAM and four gigabytes of internal. Cameras in the unit two, which is not bad, in fact, both cameras have a resolution of 5 megapixels and can record video in Full-HD-quality – perfect for lovers of self. It has built the majority of the most necessary sensors such as a gyroscope, barometer, and accelerometer and so on. Unfortunately, there is no NFC-module, but expect it would be foolish. However, it does not matter, because the main issue for the Europe market is the number of slots for SIM cards. And here blunder: the device has only one.
Below you can become more familiar with the characteristics of the device: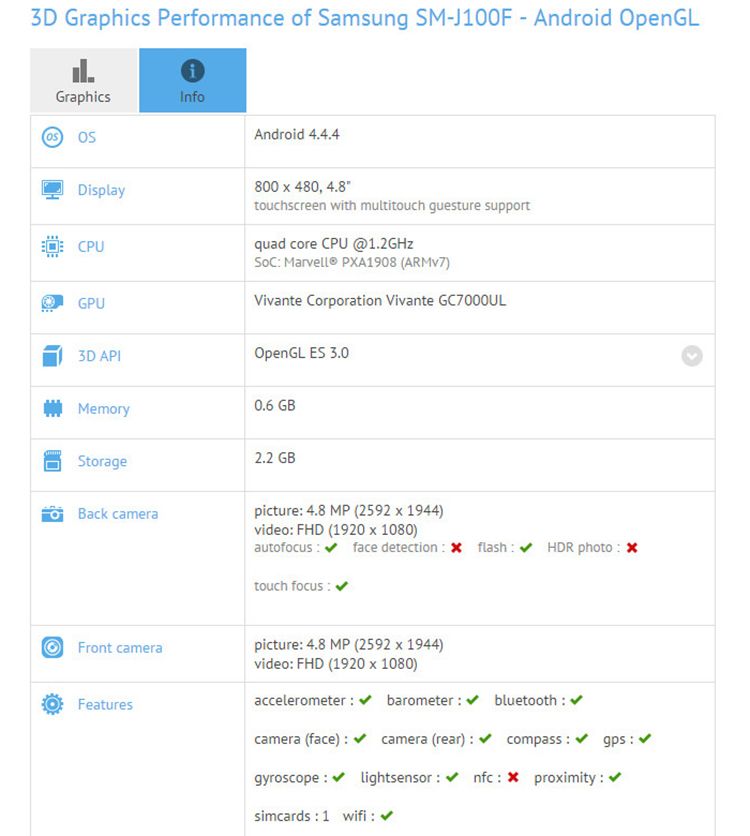 Read another very interesting article about alternative energy of the Sun, water and air.