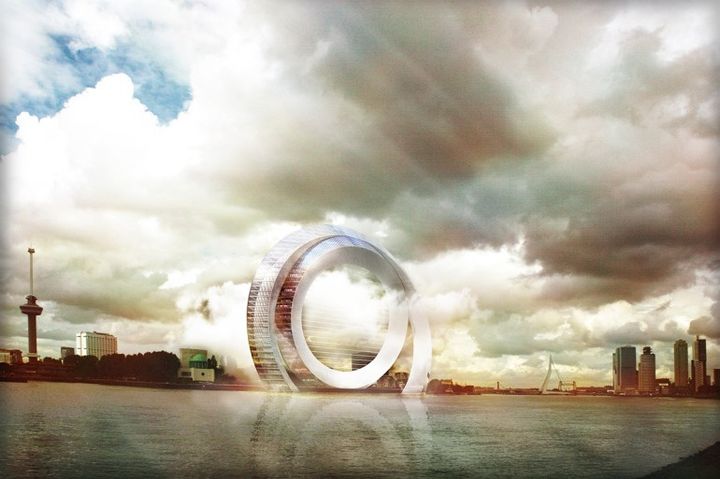 Extremely ambitious project conceived engineers Dutch Windwheel Corporation. They plan to build in Rotterdam a very unusual complex.
The project creators call electrostatic wind energy converter.
This is an incredibly large scale, affecting the appearance of the construction. Real triumph of "green" technologies and futuristic design.
Most importantly – the idea is not pure fantasy or "naked" concept. The idea – innovation system EWICON, recently invented in Delft Institute of Technology.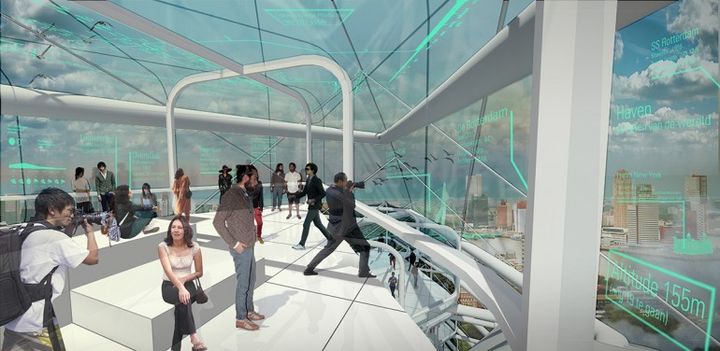 Named platform allows you to build amazing "windmills" of the 21st century. The relative quiet and easy to maintain. The above is achieved by a complete rejection of traditional turbines with lots of moving parts.
Dutch initiative looks like 2 giant rings. "External" generates a current through the potential difference (from the positively charged water droplets, runs along much of the electrodes).
The desired moisture is extracted from the surrounding soil, as well as due to the rains.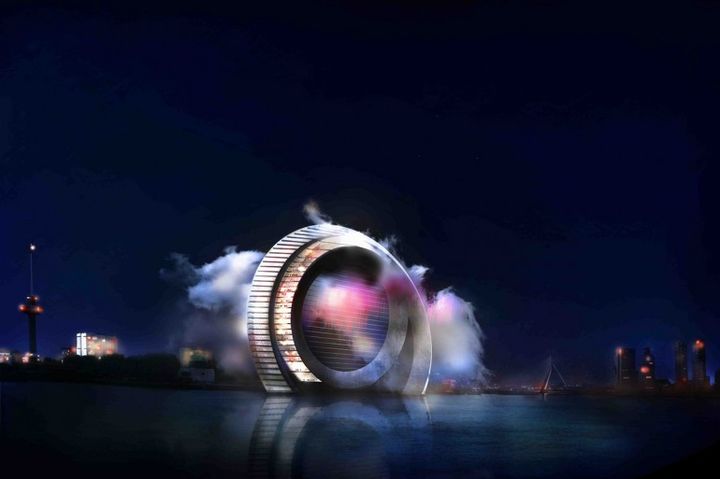 In the "internal" module architects accommodated hotel rooms, office space and a restaurant with views of the city. Will not only functional, but also a profitable tourist attraction. Actively attracting 1.5 million tourists from around the world.
Unfortunately, Dutch Windwheel Corporation until avoids calling the date of sale.
Source: gizmag
Read another very interesting article about alternative energy of the Sun, water and air.