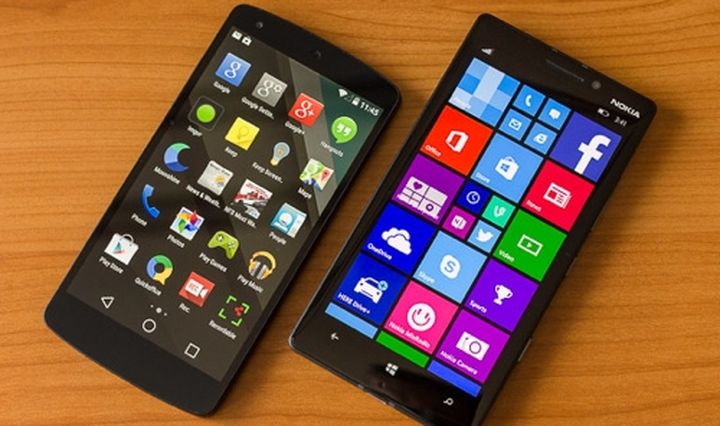 Microsoft is testing the firmware for Android-smartphone, completely replaces the Google operating system on the devices on its own Windows Phone.
Microsoft has developed software that turns smartphones on the Android platform in Windows smartphones, according to TechCrunch. After the installation the user the impression that he has a Windows machine, says the publication.
This is not about the loader allows you to run on a mobile device the two operating systems to choose from, and to replace the factory firmware with Android firmware on the operating system from Microsoft, writes technology.
The new firmware, the software giant is testing smartphones Xiaomi Mi 4 Chinese users. This contributed to the company Xiaomi, Microsoft has granted access to the users of its flagship device, the magazine writes. The fact that Xiaomi helps Microsoft to test the software, Microsoft said at an event in China, where the company has gathered partners to develop hardware for mobile devices.
The fact that Microsoft has decided to test the firmware is in China – not surprising, says TechCrunch. The fact that Chinese users like no other love to experiment with custom firmware for Android-smartphone due to lack of access to a directory of applications Google Play.
Neither Microsoft nor Xiaomi at an event in Shenzhen details about the new project is not told, writes TechCrunch. However, later edition of officials could get a message from Microsoft.
The report said that in testing the new firmware participates user group Xiaomi Mi4, who share their reviews and impressions as with Microsoft, and with Xiaomi. The company also reported that "in the months statement will be made on the availability." But what exactly – not specified in the corporation.
We add that Microsoft has been exploring various ways to the Windows distribution among the owners of the devices on other platforms. In 2014, the company reached an agreement with the Indian smartphone manufacturer Karbonn Mobiles to issue units with two pre-installed operating systems, one of which was Android, and the second – Windows Phone. Finally, Microsoft has considered the possibility of adding support for Android run applications in the mobile operating system Windows Phone.
In 2013, there was an information that Microsoft is in talks with HTC about to make its Windows Phone operating system on the second produced by HTC smartphones based on Android.
According to Gartner, in 2014 the share of the Windows platform in terms of sales to end-users around the world was reduced to 2.8% (3.2% a year earlier). In this case, Android's share increased from 78.5% to 80.7%.
Source: WindowsCentral
Read another very interesting article about alternative energy of the Sun, water and air.