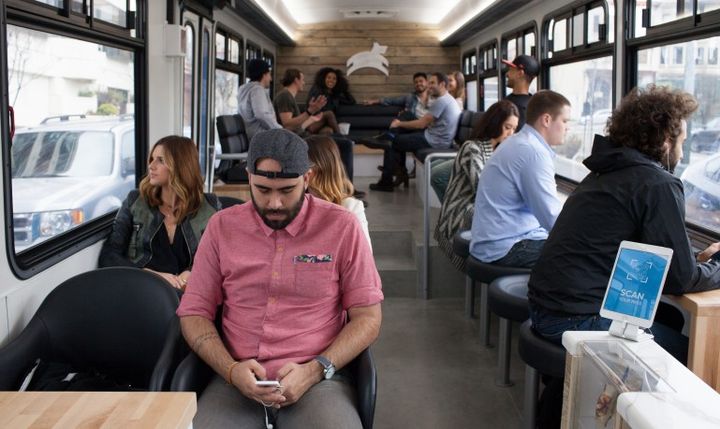 Last week, the buses of private transport company Leap, who work exclusively on natural gas, began to perform the first flight on the streets of San Francisco. The first route is called the Lombard Express. Rather than try to accommodate as many people in the cab of the new public transport buses Leap, which, it should be noted a very high level, decorated inside as a chic cafe and include in its interior a lot of technologies that passengers can feel comfortable getting to operation.
Among Leap say that these new buses are definitely aimed at creating a pleasant feeling of commuting from home to the office, pleasant, without too much stress. The first route stretches Marina district to downtown San Francisco. Along the way, he has four stops along Lombard Street and four between Clay Street and Howard Street.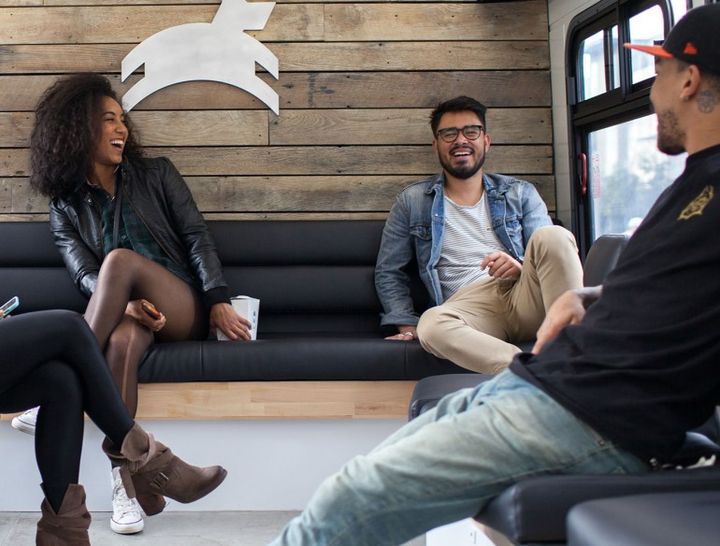 Running of buses until follows a strict schedule, but it does not mean that passengers can come to a stop and wait for the bus half-day. They can get to the nearest stop and track every bus in real time using the accompanying app for iOS and Android. Information on the number of seats available at any time will also be provided on the screen of their mobile device. According to Leap, buses run approximately every 10-15 minutes during the most intense in terms of the concentration of transport in the streets hours.
A bus ride costs quite significantly – $ 6, although there are a "wholesale" prices when buying a ticket for a few flights. That would not be somewhere in the queues at stations or stops for tickets, passengers can print them you after the payment on the company's website.
Source: Gizmag
Read another very interesting article about alternative energy of the Sun, water and air.