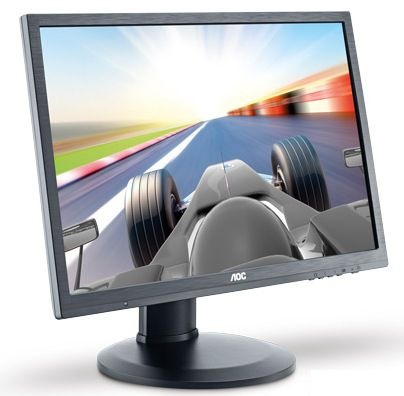 The AOC has released several high quality innovative products under the name AOC myDisplay: AOC myUltraSpeed ​​model and AOC myConnect. The first novelty is a 24-inch (61 cm) monitor that focuses on gamers with a stunning 144 Hz refresh rate. The second – a 15.6-inch (39.6 cm), ultra-mobile display, which is designed specifically to make life easier for laptop users with the ability to connect USB-mode Plug & Play.
Note that the display AOC myUltraSpeed ​​(Article g2460Pqu) developed in collaboration with gamers and features a TN-panel LED-backlit display that provides a clear image. 144 Hz refresh rate is more than twice the speed of conventional monitors and ultra short response time – only 1 millisecond – prevents any "blurring" of the image. This Full HD-model works through any of the possible connectors: VGA, Dual Link DVI, HDMI, and DisplayPort. Additionally AOC myUltraSpeed ​​has a built-USB-Hub with 4 connectors, including a USB port for fast charging of mobile devices, headphones and speakers.
In terms of ergonomics – the novelty is customizable – users proposed height adjustment, tilt, swivel, and the ability to translate the monitor in portrait mode. Included with the AOC g2460Pqu shoppers will find a free copy online action-shooter from the first person Shootmania.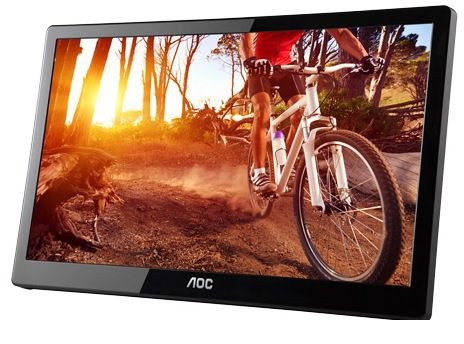 Thanks to the concept AOC myConnect monitors with USB-connection has already appeared on the market. Now, AOC has developed a new, highly versatile display, user-oriented laptops, netbooks and other portable computers. Through the use of technology DisplayLink, a single USB 3.0 cable connects the ultra-thin (0.09 inches / 22.9 mm) WXGA-monitor with a laptop that instantly provides the user with a system with 2 screens.
Via USB-cable monitor AOC myConnect receives not only the image signal, but also the food. This is possible because of its extremely low power consumption – less than 7 watts. Thus, AOC myConnect (another name for the model – AOC e1659Fwu) with a diagonal of 15.6 inches (39.6 cm) to instantly increase desktop space. For even more convenience, it is easy to translate the stand of the landscape to portrait, and using the Smart Auto Pivot automatically rotates the image.
AOC myConnect model comes with intelligent software that simplifies adjusting brightness, contrast, and power options. With a USB can connect up to 6 monitors at the same time – an unprecedented level of multi-tasking for laptop users. For easy and safe transportation of this lightweight and ultra-portable monitor in the package, a special soft bag.
As with other monitors, AOC offers a model line myDisplay 3-year warranty, including on-site exchange service.
Read another very interesting article about alternative energy of the Sun, water and air.