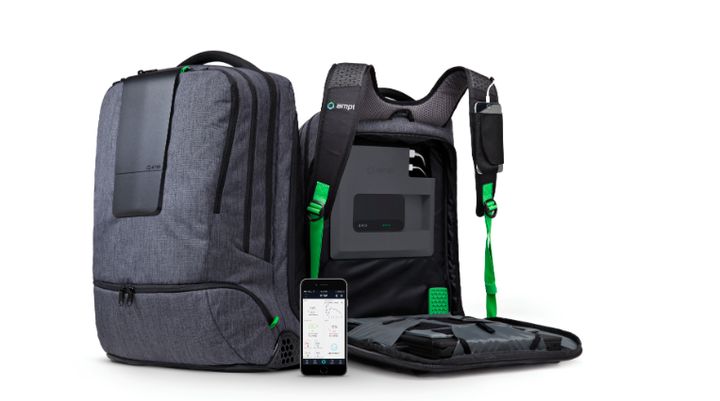 Backpacks with integrated battery charger, whether Timbuk2 Power Commute or TYLT Energi +, not innovations already, but the launch of the product on the market AMPL Labs suggests that the company has made a huge step forward in the development of these accessories.
They already sing deferamby his "most stylish backpack in the world." Not only that Smartbag has an integrated charging port in every pocket, it allows you to monitor and manage the process right from your smartphone. Smartbag is meant to be a single solution for the modern commuter, offering a place on the back, which can be transported safely, protect and recharging portable electronics – laptops, smartphones and tablets.
Backpack includes a configuration integrated 18.5-Wh battery lithium polymer class with access to seven separate USB-ports – one for each pocket.
The main battery is charging itself for 1.5 hours and provides enough power to be able to charge the smartphone in the way two or three times. If you need even more power, you can insert three more batteries, expanding the potential of using a backpack SmartBatteries, which are available in two sizes: for 59 $ – 18.5-Wh TabletBoost, which provides 10+ hours of added battery life iPad Air 2, and for $ 139 – 55-Wh LaptopBoost, which gives the 13-inch MacBook Air an additional 14 hours of "life."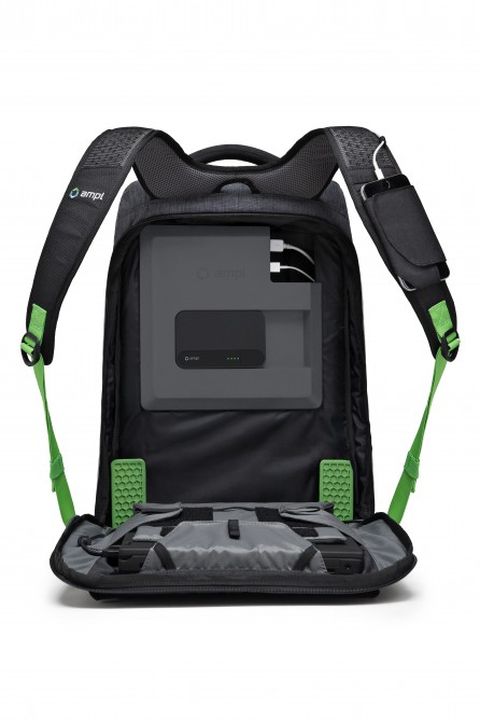 For the MacBook Air and other laptops will need to use SmartInverter AMPL for charging; This device comes packaged with the battery LaptopBoost total cost of $ 179. Adaptive power management system helps AMPL kit to provide a fast, stable charging.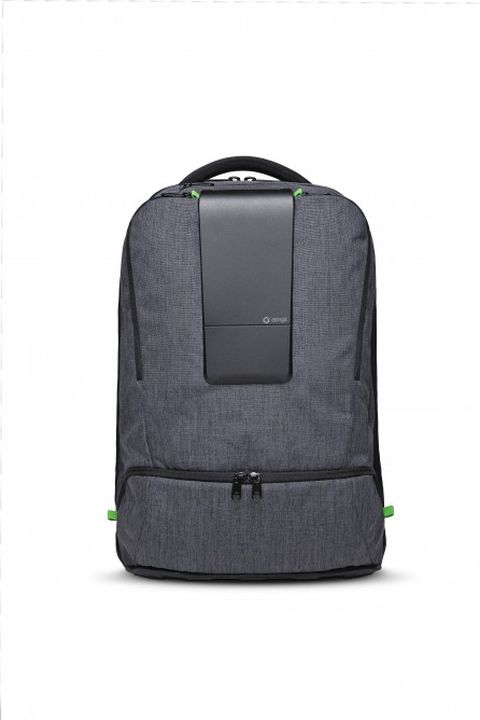 Chargers hardware Smartbag really seem to be more practical and more durable than the removable battery, which differ battery packs, but really "the most elegant backpack" makes its built-in Bluetooth LE and the accompanying application. It allows you to control the level of the charge and adjust the priority charging your devices. Using a set of sensors application even controls the internal temperature, weather conditions, and can send alarm SMS to your mobile, if you suddenly go somewhere and, apparently forgetting backpack somewhere outside the home.
Read another very interesting article about alternative energy of the Sun, water and air.