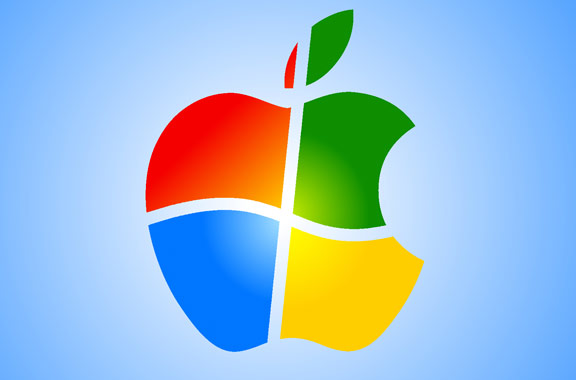 According to research analysts Net Applications, Windows 8 operating system in August 2013 for the first time surpassed the market share of the operating system OS X. The share of Windows 8 was 7.41%, while the combined share of all versions of OS X – 7,28%.
August was the most successful month for the "G" since its launch in October 2012: the share of the system increased by 2%. It is possible that this is due to lower prices for tablets Surface or RTM-release version of Windows 8.1, «leaked" to the Internet soon after the release.
Of the other "of operating systems" of Windows growth in August showed Windows 7 – from 44.49% to 45.63%. The share of Vista and Windows XP, appeared in 2001 and 2007 respectively, continued to decline. In the case of XP decline was particularly significant: from July to August, the share of the OS on the market decreased from 37.19% to 33.65%.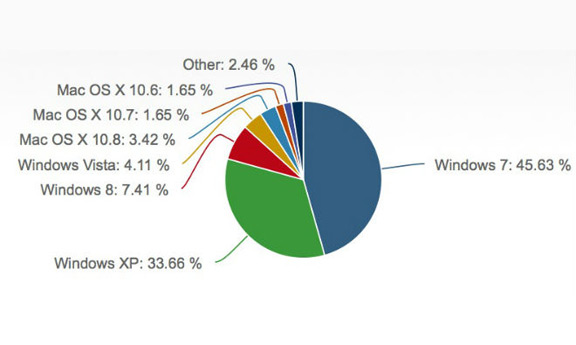 Net Applications include Windows 8, which can run on both the PC and on the tablets, only to "computer» (desktop) operating systems. In the category of mobile systems, the first place is iOS, runs on the iPhone and iPad, – it accounts for 54.91%.
Other service statistics, StatCounter, also points to the fact that Windows 8 in the last month of summer ahead of OS X. As of early September, the share of "OSes» Microsoft is 7.86%, while the share of OS X – 7,19%. Net Applications and StatCounter use different methods to assess the OS distribution.
Despite the fact that Windows 8 could win OS X, breaking away from a much more successful product, Windows 7, is frightening. Last 10 months after its release in October 2009, has increased its stake to 17.3%. This is more than twice the results of the "eight".
Read another very interesting article about alternative energy of the Sun, water and air.