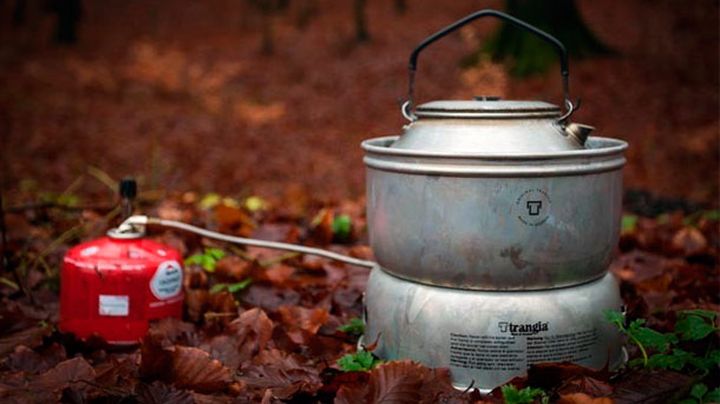 This year, the Swedish brand Trangia, which is known around the world for its first-class spirit lamp and accessories for cooking in the field, said 90 years of its foundation. To mark the occasion the company introduced two new cooking sets of 25 and 27 series – Trangia 25-5 UL / R and Trangia 27-5 UL / R. A key feature of the new sets is extremely bright red ware.
Both kits consist of upper and lower wind deflector, a frying pan with a metal pot holders, two deep pans, burner and adjustable straps, which fix the whole system assembled for ease of transport. Almost all of the elements of sets are made of aluminum, together kits Trangia 25-5 UL / R and Trangia 27-5 UL / R are different dimensions and a total weight of which does not exceed 930 and 770 grams respectively.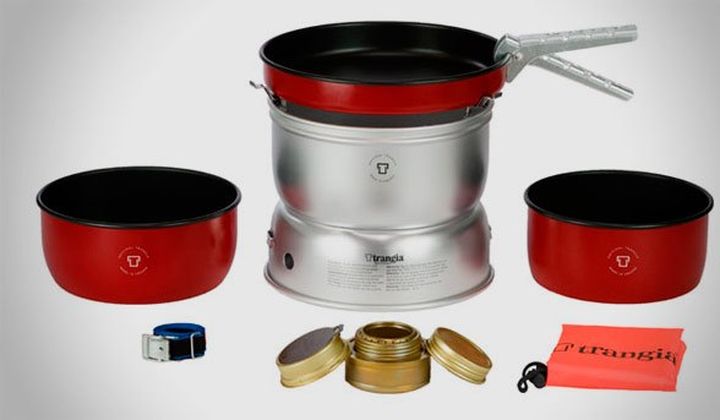 Included Trangia 25-5 UL / R are present pan diameter of 22 cm and volume pots at 1.75 and 1.5 liters, while the Trangia 27-5 UL / R pan no more than 18 cm in diameter, and pots of 1 liter each.
New limited edition kits Trangia 25-5 UL / R and Trangia 27-5 UL / R have begun to appear in some stores in Europe, the estimated retail value of the full set in the range of 115 and $ 95 respectively. Both models are compatible with gas burners.
Source: Trangia
Read another very interesting article about alternative energy of the Sun, water and air.