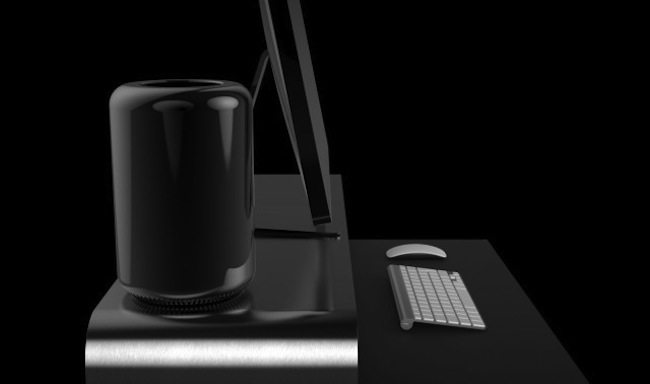 When a couple of months ago, the network leaked the results of benchmark tests of the new Mac Pro on Geekbench, many of us have experienced the frustration. The fact is that in terms of performance is not particularly new superior top-end Mac Pro 2012. It turned out that in reality things are much better than we thought.
First, the computer that was still in the prototype stage and worked on the basis of the first and not the stable beta version of OS X Mavericks . And secondly, the version of Geekbench, which tested the new Mac Pro, was 32-bit, and so could not properly evaluate the performance of 64-bit architecture of the new machine.
And here the other day with our colleagues from the site Tom's Hardware managed to take possession of the processor used in the new Mac Pro – 12-Core Intel Xeon E5-2697 v2 with a frequency of 2.7 GHz. They assembled computer based on Windows, the same Mac Pro 2013 for all components, except for the exterior design, and tested it on a 64-bit version of Geekbench.
The tests yielded terrific results in the test of the new Mac Pro has earned more than 30,000 points, which is almost 25% more than in the above mentioned leak. Of course, under the described circumstances, talk about the absolute accuracy of this test is not necessary. However, it can be concluded that we have an approximation of what the new workhorse capable of Apple.
According to the materials CultOfMac.com
Read another very interesting article about alternative energy of the Sun, water and air.