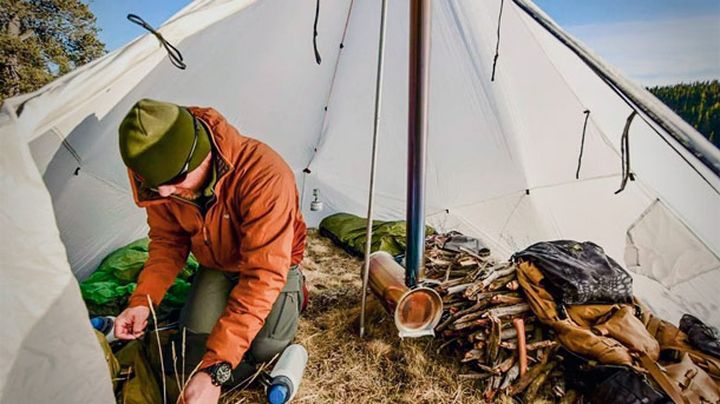 Earlier this week, the company Kifaru International has expanded its collection is not numerous camping stoves. Namely, a new cylinder model Smith Cylinder Stove. New stove, according to information from the manufacturer, especially stands out the possibility of year-round use. High thermal conductivity, compact, relatively light weight. And also a simple installation and maintenance. Let's look at the new stove closer.
Features of the Smith Cylinder Stove
Smith Cylinder Stove made using two types of materials. The main part of the cylindrical stove, support and collection pipe made of lightweight titanium. The front and back of the stove and are made of stainless steel. Smith Cylinder Stove offered in three sizes, for the same length of 61 cm in diameter available in 30, 46 and 61 cm. The total weight of the modular stove, excluding the weight of the pipe is only 397, 454 and 539 grams respectively.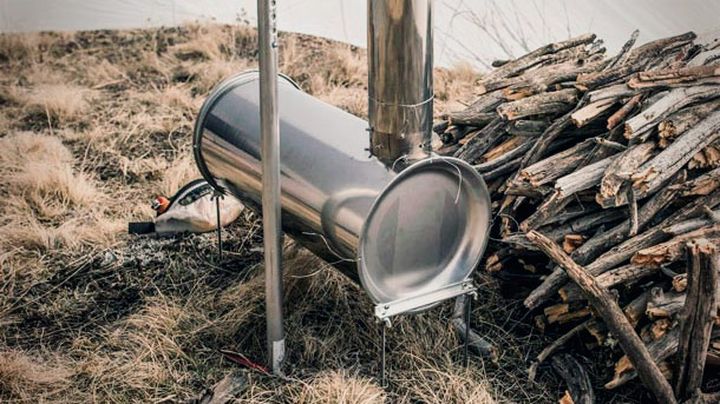 Under each configuration, stove manufacturer recommends appropriate tents and tarpaulins. For example, the minimum size of a stove with a chimney is not more than 1.22 meters is perfect for single-dimensional tents. And small tents type ParaTarp and ParaTipi. Enhanced version of stoves, suitable for tents and tents with capacity for 3-4 and more people.
Conclusion of the Smith Cylinder Stove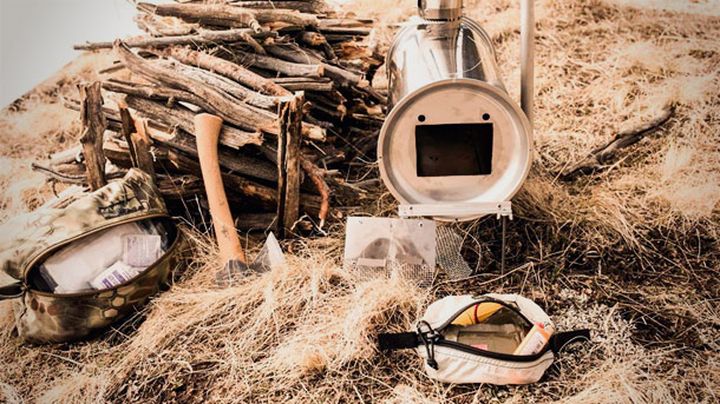 The new line of camping stoves Kifaru Smith Cylinder Stove is already available in the official shop of the company. Prices will be based on the model and length of the pipe, from 238 to 350 dollars.
Source: Kifaru
Read another very interesting article about alternative energy of the Sun, water and air.