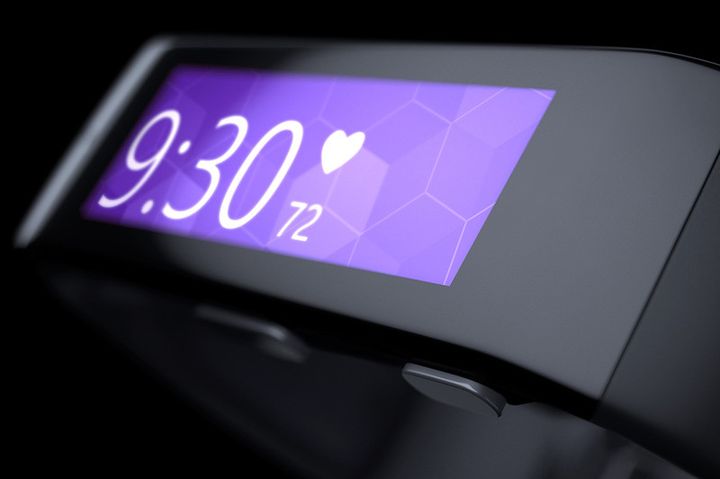 Microsoft is all so modest and mysterious, the style of its creator. In contrast, they did not arrange grandiose events in honor of the release of its first portable gadget. Rolled out quietly, but still immediately launched the sale, wait half a year is not necessary. And that Microsoft Band – slim fitness tracker with smart functionality hours and support corporate voice assistant Cortana.
Microsoft Band offers free his hands and seize the moment. Appendix Microsoft Health is already available for download, but with my android smartphone be incompatible for some reason. Externally, the device is very concise. But he knows how to perform the functions of GPS-tracker, heart rate monitor, monitors your heart rate 24 hours a day, monitors your sleep, so you finally analyzed the situation and began to sleep, has built a fitness instructor, who will give advice when it's time to relax, and when the time is rapidly running, count calories, and more.
Microsoft Band: fitness tracker, smart watches and Cortana
Microsoft Band connects easily with your smartphone and it does not matter what OS is running it works. Bracelet Microsoft Band will be your assistant smartphone supports voice control Cortana (although it's unclear if I have the iPhone and Siri, how communication will occur). The gadget displays all important notices in the same way as it does many other Pebble Watch: accept or reject calls, sms, reminders, view the calendar, read mail, supports basic applications (weather, finance), displays a million notifications, even from Twitter and Facebook, and allows you to change the settings of your smartphone with the bracelet Microsoft Band. And yet you are able to configure what notifications will check on your wristband.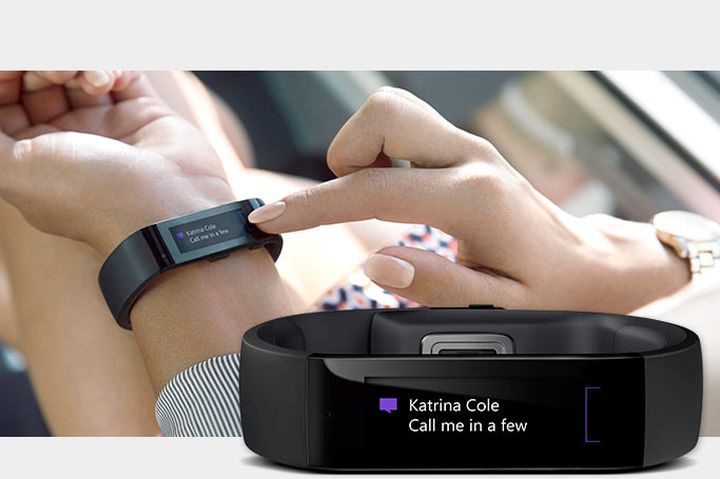 Externally Microsoft Band reminded me Samsung Gear Fit through its narrow horizontal display. The body of the gadget is made of a special plastic that protects against sweat and grit, but the protection standard IP67 he has not received, so do not risk stomping them into the shower. Display diagonal of 1.44 inches with a resolution of 310 by 102 pixels. The company boasts of customization, but in fact it is just a change of color themes. While, on the other hand, reportedly some sources, these color so much as 132 pieces … The machine got two batteries of 100mAh each. Battery life predicting for 2 days. A charging time will be half an hour.
Tracker has really possible to buy a branded product and the price of the device Microsoft Band is quite adequate – $ 200. This is not a transcendental price tag. And given the fact that the gadget is compatible not only with WindowsPhone, but for Android and for iOS is also nice, I think we can take. His robust design, suitable for the gym or for a costume, adequate price and a full set of chips that you expect from wearable electronics. Furthermore, when buying a bracelet Microsoft Band you will get a discount on coffee at Starbucks and a 2-week subscription to the nearest gym network Golds Gym. Trifle, of course, but someone is sure to be pleasant.
Read another very interesting article about alternative energy of the Sun, water and air.