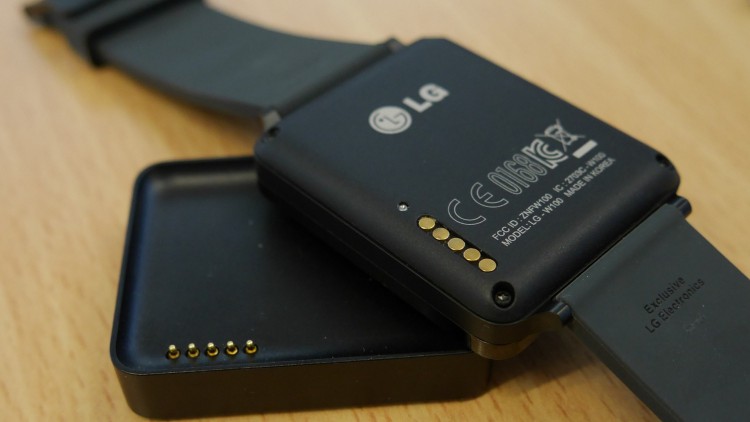 Quite an interesting patent application mobile phone entered the U.S. patents from the Korean company LG. In principle, nothing unusual in this, but if we look at the documentation, it can be noted that the device in the patent looks more like a smart watch than on a smartphone.
Bringing together all the nuances, we can make the assumption that LG is preparing to release a mobile phone form factor wearable device. Thus, the novelty will work independently and be able to receive calls and messages.
LG patent discloses the idea of ​​a hybrid smartphone and smart watches
Unfortunately, the patent does not contain any additional hardware specifications or information schemes. So we can not know exactly whether the wearable device to have a slot for SIM-card, or any other feature that will allow it to operate autonomously.

In the image we can see that the gadget will have a large extended display with a thin frame than the LG G Watch. In addition, the screen is slightly curved, like the Samsung Galaxy Fit.
Unfortunately, the U.S. Patent Office has not provided any information about the physical parameters of the device, so the exact size of the display is difficult to determine. Also known, from which the screen material is formed, however, as reported by journalists resource androidauthority, based on a curved shape, the display may be made of plastic.
Of course, the presence of such a patent does not mean that we will soon see this is the device from the Korean manufacturer. However, despite this, the direction of development of wearable electronics toward autonomous devices can change our view of gadgets for communication.
Read another very interesting article about alternative energy of the Sun, water and air.